Alex has taken a principled stand, in recent months, against any suggestion that we might do something a bit school-ish on the weekend. Not that I suggest bringing out the spelling book on Saturday, obviously, but she has flatly rejected the idea that, for example, science or history projects could sometimes be scheduled on the weekend when we have more time. If she complains on a Sunday that she doesn't know what to read, God help me if I suggest pulling a book off the "second grade reading shelf." Sunday isn't a school day. She's not going to read a school book.
Which is why it amused me today – a Saturday – that at various points I saw her working her way through:
A big chunk of By the Shores of Silver Lake
, including bits of it by the light of a small battery-powered candle after she was put to bed. (It's not technically on the second grade reading list, but it's a sequel to a second grade reading list book.)
Parts of The Children's Illustrated Bible
. (Looked like mostly the Old Testament.)
The February issue of Ranger Rick magazine.
Anno's Math Games 2
. ("Mom, do we still have Book 1 of this? Can we get it?")
More Tales from Shakespeare
(She had me reading aloud its adaptation of Much Ado About Nothing before breakfast.)
William Shakespeare & the Globe
(She was particularly enchanted by the modern re-building of the Globe, and insisted on reading that part aloud to us.)
Two episodes of Magic School Bus
. (It was her turn to choose the daily video.)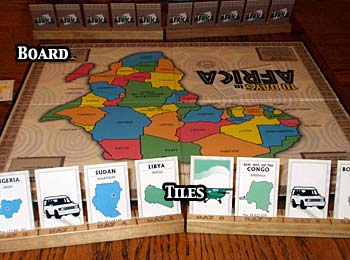 Plus, she staged a little drama for Colin with our "Masterpuppet Theatre"
and its extensive set of Shakespearean finger puppets. And at bedtime she played a round of 10 Days in Africa
with Michael before settling in for her bedtime chapter of The Hobbit
.
It's none of it academic, of course, though. Just ask her. On weekends, she stands up for her right to relax.